Together, we can cultivate change in our community, which will help to solve food insecurity with local solutions, as well as global issues such as climate change.
We would love to have you join us in our mission to help revolutionize how land is used through urban regenerative agriculture and native community gardens that bring nature into the city.
There are two ways in which you can help:
1) Help at our gardens, located in San Jose at the following sites:
• Christian Science Church, 1807 The Alameda
• Hester Farm, 1460 The Alameda
• ELSEE, 76 Race St
• Educare Silicon Valley, 1399 Santee Dr
• Horace Cureton Elementary, 3720 East Hills Dr
We need help weeding, seeding, transplanting, taking cuttings, thinning, mulching, composting and planting. We also would like help with organizing the nursery and propagation area, scheduling, ordering and getting systems set up.
2) Help at our produce stand at the Rose Garden Farmers' Market, 577 Dana Street in San Jose. Volunteer hours are on Saturdays and range from 7:30 am to 2:00 pm.
For more information about how you can volunteer, please contact our volunteer coordinators.
Please consider joining our
volunteer meetup group!
Monday Night Volunteer Potluck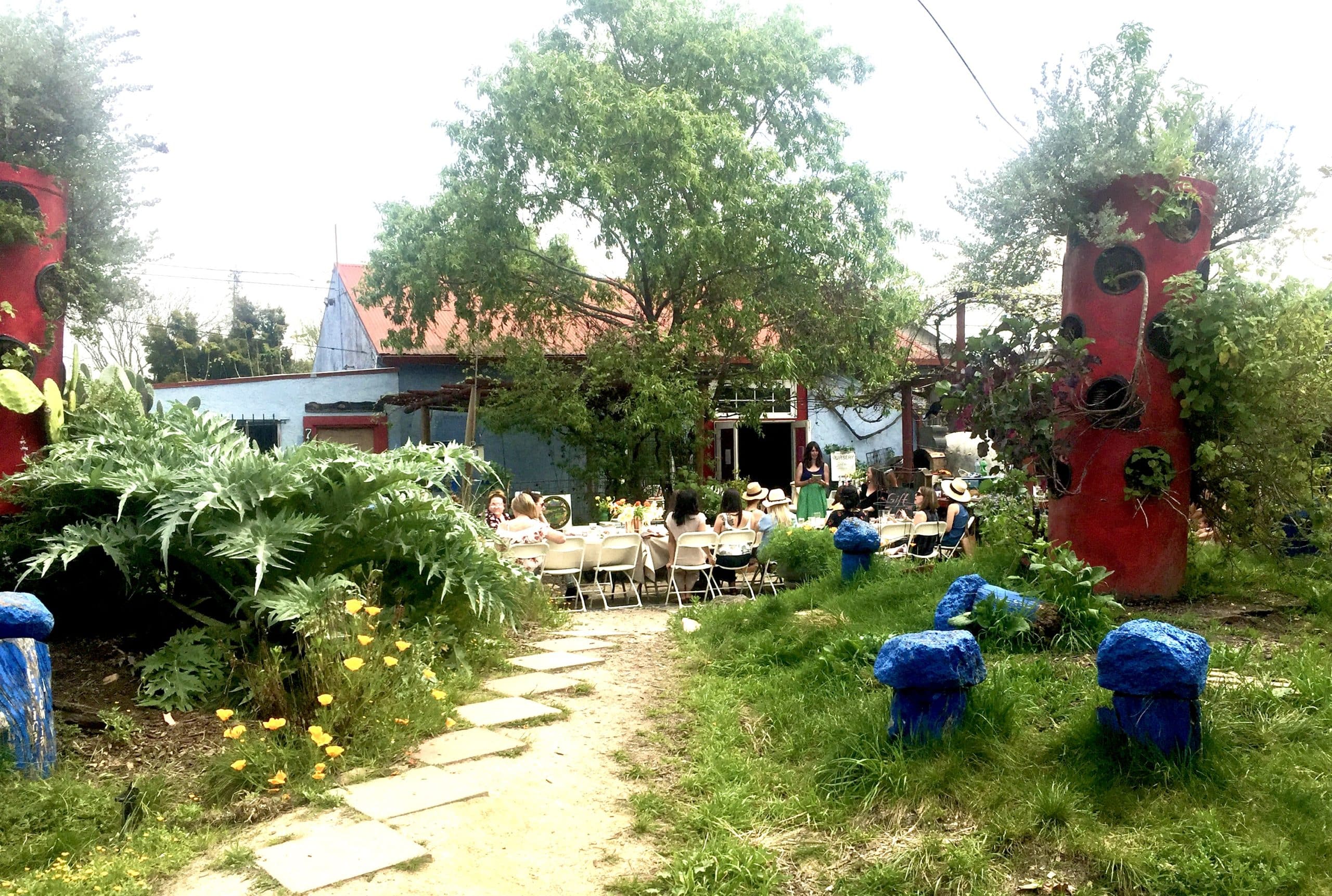 Every Monday from 6:00 to 8:00 pm, we host a Volunteer Potluck Night at the ELSEE Teaching Garden, 76 Race Street in San Jose. All current and prospective volunteers are welcome!
We have guest speakers who share their knowledge and expertise. We serve pizza, salad and drinks. You are welcome to bring something to share if you'd like.
To help us have a general idea of headcount, please RSVP on Eventbrite, but do feel free to be spontaneous if you can't RSVP.
For more information, please contact our volunteer coordinators.