Agrihood
the core companies
Silicon Valley's first-of-its-kind urban farm community, connecting contemporary urban living & affordable housing in the tradition of Santa Clara's agricultural heritage.
CNGF helped to develop the The Core Companies' Agrihood project, both in design and technical expertise, by creating a regenerative farm model and by building community partnerships. The project is located in Santa Clara, California. Construction began in June of 2021 and is scheduled for completion in 2024.
The CORE Companies is a corporation that specializes in low-income senior housing. As a non-profit community development partner and sustainable land-use consultant, we helped to develop a medium-dense, low-income, affordable and market rate urban village with a working farm, community gardens and native landscaping. This $200,000,000 urban Agrihood will be Silicon Valley's first-of-its-kind urban farm community.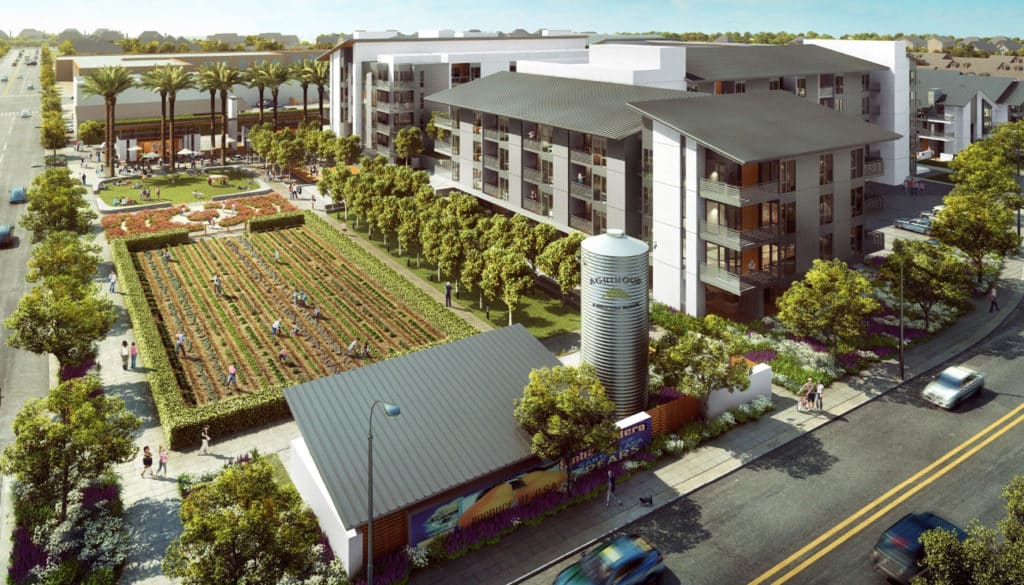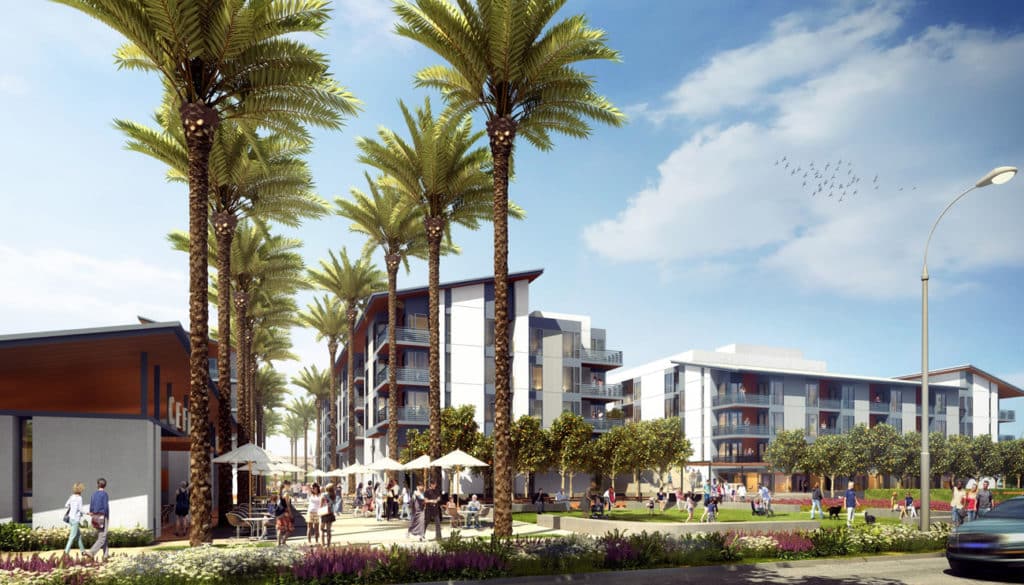 The Agrihood is a new model of urban living that incorporates affordable, medium-density housing within a self-sustaining environment that includes a working farm and offers numerous programs for wellness education. This is a truly innovative project, unlike any other in the United States. The Agrihood will include a working farm, native landscaping, and innovative methods of water conservation and waste management. It incorporates practices that will sequester more carbon, produce abundant food, clean the air, and promote biodiversity, all while being adjacent to six stories of urban apartment buildings. Nearly 20% of the 6-acre parcel will be devoted to native gardens, food gardens, walking trails, and a working no-till farm.
By utilizing renewable energy, community gardens, native landscaping, and a design that integrates nearby attractions, such as Valley Fair and Santana Row, Agrihood has the potential to become a beacon of sustainability in an area of limited environmental innovations.
This Agrihood theme of development is capable of meeting the needs of Silicon Valley's housing crisis, serving as a sustainable land-use space for the benefit of elders and the general community. It is an urban regenerative farm-based housing community and public open space. This project will honor the history of this site as a UC agricultural research station since 1920.
The concept of Agrihood is a program based on creating biodiversity and growing food locally & sustainably using regenerative farming techniques and educating/training youth & community. Its key components include:
Farm: regenerative farm, aquaponics, vertical food towers, bee keeping, chickens, rabbits
Interactive teaching farms/gardens
Orchards and pet walk
Nursery and greenhouse
Native meadow and woodland gardens
Farmers' market
Farm-to-table cooking and dining events
Popup kitchen and vendor carts
Bocce ball court
Community gardens
Community barn
Amphitheatre, public gathering area/plaza
Vineyard with outdoor dining
Active play area with habitat gardens and water features
Hiking trails
International food gardens (30 cuisines)
Handcrafted artwork throughout the village
Concept Drawings for Agrihood © 2022 Alrie Middlebrook
Early Concept Agrihood Drawings by CNGF, 2012-16
Details from Early Concept Drawings for Farm & Garden Programs at Proposed Agrihood, 2014-15